40 years of experience makes us the best
We provide all types of Boise electrician services including electrical installation, repair, and maintenance.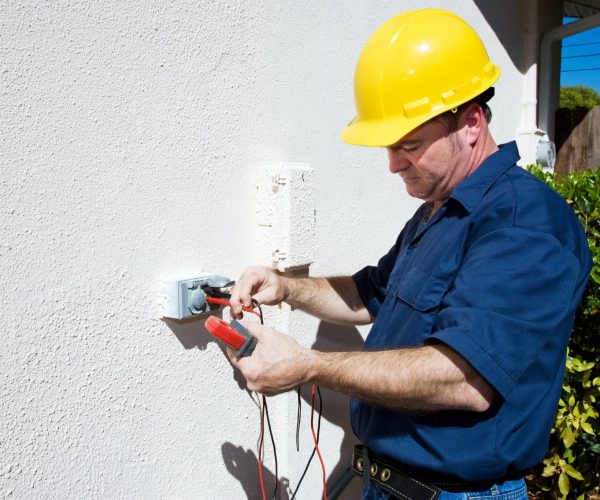 Electric services and reparation
Our technicians are drug tested, background checked, and professionally trained. Our service is unmatched and our customer service aims to go above and beyond what is expected. We take the time to get a complete understanding of the issue from our customers. Once we've determined the problem we get straight to work. We are sure you'll find exactly what you need through us. We also offer free estimates in addition to the variety of electrical services we provide.
We believe in learning all we can and are constantly educating ourselves. We are one of the most up to date businesses you will find. We guarantee complete satisfaction, and we know you'll be glad you chose us!
Outstanding Customer Service
As a company we've grown by providing exact solutions to our clients and at the same time we lend an ear to their needs, ensuring that high-quality standards of work is maintained which is a testament spanning decades of experience.
We employ the best people out there to take on the task of keeping you happy and comfortable in your home. We not only take our work seriously or in getting the job done, we have also adapted it to ensure we know what you need, then we take the extra mile to get you there, and lastly we work with you on making sure it is accomplished.
Our rates are competitive and centered on making sure you get a bang for each dollar you have invested in our services. Our Company also offers a 10% discount to seniors in order to help them improve the quality of their life and safety. We also have a 10% discount for the handicapped to supply their needs which are centered on ease of use and accessibility. .
Lastly, we provide a 10% discount to those who are in the military and the first responders for their dedication and service to their county and to their community. High Ground Electric not only builds value, we also create communities, and that is something you can never put on a price tag.
High Ground Electric not only provides you with the best licensed professionals to work on all your electrical needs, we are also deeply dedicated to your safety. Our company practices a zero-tolerance rule on exposing our clients to harmful substances such as toxic lead dust.
We have achieved this through careful consideration on promoting lead-safe practices while working. We are an EPA qualified contractor. We firmly believe that your continued safety is the key to a meaningful and beneficial long-lasting partnership – an assurance which we have treasured for decades.
Locally-Owned and Operated
High Ground Electric has been providing residential electrical solutions to the Boise, Meridian, Eagle, Nampa, Caldwell, and surrounding areas of Treasure Valley for more than 40 years. A trusted Electrical Service Contractor since 1975 and locally serving the people of Idaho and outlaying areas. We have grown from a flicker which provided exceptional work to its clients to a beacon who serviced the growth of various communities.
Continuing to provide the increasing demand and rising up to the challenge of the modern times, we have stood tall and along with us we carry inside our toolboxes a wealth of experience and a heart for servicing the region as a name you can rely and trust when you are in the dark. .
Emergency Services: (208) 391-2588